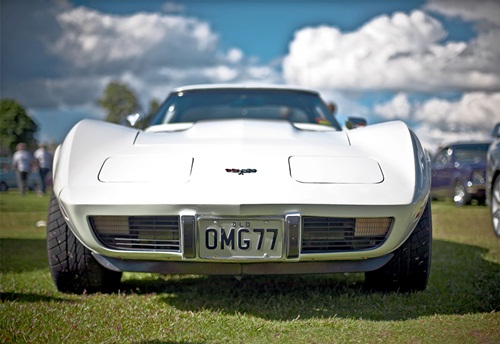 Looking for car auction tips? You've come to the right place. Car auctions can be a great way to net some heavy discounts on vehicles, but only if you know what you're doing.
Today we'll review how to buy cars at auction so as to make sure you're getting a good price. While buying a car at auction may seem intimidating, it really isn't as hard as it may seem.
How Do Car Auctions Work?
As with most things, we'll start with the basics. While the specifics vary, you can put car auctions broadly into two groups. If you plan to buy cars at auctions, you'll want to know how both types work.
The first group is online auctions. If you buy cars from auctions online, it works much like sites like eBay (and, in fact, many cars are auctioned there). You will need to create an account and give some basic information to verify your identity, but it's quite straightforward.
The thing to remember about online auctions is your information may be incomplete. Pictures, intentionally or not, won't always tell you everything you'd want to know. That said, getting more information may be as simple as contacting the person selling the vehicle and asking.
In-person auctions are often something people are less familiar with, but, in reality, it isn't all that different from an eBay auction. The big difference is many are closed to the public. Car auctions are often just for dealers, meaning you'll need a dealer license to get you in.
Beyond that, it's much like an eBay auction in miniature. You go to the event, will be shown vehicles you can bid on, and can often get them quite cheap if the bidding goes your way. The bidding process is much faster than most online auctions, with most bidding going for a few minutes.
Preview your vehicle if at all possible before the bid. Use a VIN decoder to see if the vehicle has been in an accident, was stolen, or has any other issues. If for whatever reason you couldn't look at the vehicle beforehand, be wary of paying much for it, even if it seems like a good deal.
Some Basic Car Auction Tips
At an auction, you need to think of everyone there as your potential competition. While not everyone wants every car, a bigger crowd means more eyes on your prize. You'll want to strategize if you want to get a good deal.
A lot of general advice for auctions translates well to car auctions. For example, consider that the cars sold earliest in the auction will offer the toughest competition. The logic of this is simple: that's when bidders tend to have the most energy and money to spend.
Be ready to stay for the long haul. Dress comfortably and even consider bringing your own chair in case there aren't enough at the event. This will let you stay focused on landing a good deal without feeling rushed or distracted.
Know When to Walk Away
If you're asking "How does auto auction work?" or looking for some good auction tips, then you're probably new blood. If there's one piece of advice newcomers to auctioning need, it's to know when to walk away.
Look at a vehicle, estimate its value, and never pay more than its worth. In fact, you will want to give yourself a cushion in case there are hidden issues later. Some of the best deals at auctions are cars in need of repairs, but it isn't always clear what exactly is wrong.
It's easy to think you need a car that started the auction seeming like a good deal. That thinking is a trap. What you need is a good deal.
There will always be other auctions. If you leave with nothing, you may be out a modest entrance fee and some gas money. If you leave having made a junk purchase, you could be out hundreds or thousands of dollars.
Common Mistakes People Make at Auction
Besides a few of the things we've already discussed, there are a few mistakes people make frequently enough at auctions that they bear discussing. Buying cars at auctions needs to be done with some strategy.
First, you get no benefit from showing any excitement while previewing a car or during the bidding process. Think of it like poker; you don't want people to know you think something is a great deal. Showing excitement will at best do nothing and at worst risk starting a bidding war.
Second, put thought behind your bids. While there is some debate about whether to bid in tiny increments or larger leaps, never start at your maximum bid. It gives you no room to move and, even if you win, you will reduce your potential to save.
Third, research the procedure of any auction website or location you intend to go to. The last thing you want is to go and mess up the process. You'll also feel much less nervous if you can be confident in the knowledge you at least have the little details right.
Looking for Good Auction Deals?
So we've answered the question "How do auto auctions work?" and also helped you go further with a number of car auction tips to land good deals. If you're looking for a good place to start bidding, allow us to mention Abetter.bid.
This site can help you find good deals all over the country. It also will show you the location of upcoming auctions so you can always stay up to date on good opportunities in your area. Combined with EpicVin's by-state VIN checker, you'll never miss a great deal!